My new challenge on Patreon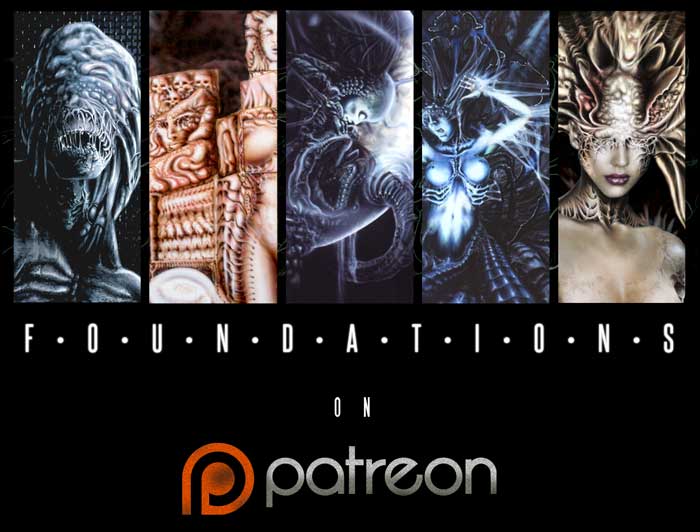 ANNOUNCING THE

FOUNDATIONS

CAMPAIGN
 16 march 2014
I'm happy to announce I am launching a Patreon campaign with the goal of funding FOUNDATIONS.
And I'm asking for YOUR support to help me in making illustrations for a Posterbook, but also to keep creating in freedom!
WHAT IS FOUNDATIONS?
This project is about my chance to return to work fulltime to my activity as Illustrator and Graphic novelist.  represents a return to my origins, with the purpose to create and pack several illustrations and realize a sort of digital Posterbook, rewarding patrons who are supporting me and show it to the world. And will not be limited to only illustrations, but even to other projects that I would like to realize like Graphic novels, animations, art book and MORE. Even ideas for animations and movies ..
In fact I have tons of ideas and projects already outlined or in development!
With YOUR support , I can devote more time to making illustrations and others creative projects. On top of this, supporting me means I'd be able to update the digital equipment I use. So this is more than just getting some monetary support for my work. You will help me to evolve and feed my works and my creativity.
If you want to support me in making new illustrations, graphic novels, concept art and many others, it would mean so much to me if you would become a Patron!
WHAT IS PATREON?
Patreon is a crowdfunding platform that lets fans become patrons of their favorite creators. Unlike other fundraising services, which raise for a single big event, Patreon is for creators who create a stream of smaller works and is not just to support ONE PROJECT, but many!.
You can set a monthly limit on how much you're willing to pledge, so you'll never spend more than you can afford! If you can't afford to donate in the future, or you need to donate less you can change whenever you want. Find out more.
Apart from becoming a patron, can I help in some other way?
Spread the word and share this page to your networks. Share the images. Like it on Facebook, Twitter, your favorite Blogs, your friends and family!
Online Store
Most things I create end up in my online store on ZAZZLE, so if you'd like to continue to support me and my art but really just want to buy something, that's great too! Another benefit of becoming a Patreon backer is that you have the chance to earn discounts and priority notifications before things go up for sale, such as originals, sketches, and exclusive prints.
A big thank you for your time,
Scigor